This post is part of a series connected to the podcast Shift Your Paradigm: from school-centered to learner-centered. My colleague, Randy Ziegenfuss, and I will be sharing our learning and thinking along the way and cross-posting to the Shift Your Paradigm site.
Lynn Fuini-Hetten and Randy Ziegenfuss, Ed.D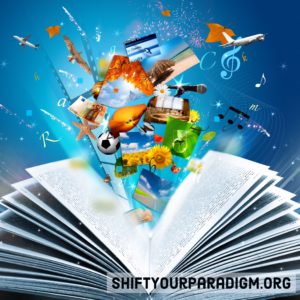 In Episode 9, we had a conversation about developing a positive student-centered learning environment with Dr. Cederick Ellis, Superintendent in the McComb School District in McComb, MS.
Key Competency
McComb School District "empowers students to change the world."  Most of all , leaders in a learner-centered environment need to set an audacious vision. To work towards that vision, the leader needs to be invested, have a future-focused mindset for building something that cannot be seen at the moment, and plenty of patience.  Relationships with other leaders, teachers, students, and parents are critical in this journey. Learner-centered leaders need to rely on others and build passionate people around them to ensure everyone is on board for the journey to a learner-centered environment together.
Key Takeaways
McComb school district has an audacious vision and mission. The mission of the McComb School District is to become a premier, world-class school system where student success is inevitable and each student is cultivated to become a fierce competitor in a global society.
Learning spaces matter. Classrooms have been transformed into learning laboratories, and traditional grade levels have been eliminated. Each student has a personal learning plan. The teaching and learning environment also looks different. McComb has dynamic furniture so learners can feel comfortable and ready to learn where it is most appropriate. All students have a mobile device which is utilized to enhance instructional delivery.
What does a learner-centered environment look like at McCombs?  Student-centered teaching and learning is centered on 6 pillars. Students are grouped by readiness, assume ownership for their own learning, work at their own pace, show evidence of mastery, receive continuous feedback. In this model, teachers serve as teacher practitioners.
McComb knew the model they had was not working for students. The collective community wanted to personalize learning for every learner so that learning was more meaningful and authentic.
Learner-centered education affords McComb learners possibilities. Learners, or scholars as McComb calls them, can have more authentic opportunities to show what they know in various formats. Educators can provide importance to the students' cognitive and non-cognitive for human behaviors. The scholars can develop an interest and motivation to learn.  This is more than differentiated instruction or blended learning. Learner-centered education also provides equity across the system – they system truly meeting the specific needs of all learners.
When transitioning to this learner-centered environment, the leadership has had to reflect and rethink some of its practices. Principals, or lead learners as McComb calls them, need to rethink how they allocate resources. The team has had to rethink how to administer professional development. Central office has needed to rethink how it serves the lead learners. That means the superintendent needs to meet with lead learners more and listen. All leaders need to reflect on what has been done and modify as needed.
Connections to Practice
Learners need to feel comfortable and safe in their learning environments. Some of our teachers have requested additional furniture to provide learners with some options. For example, some teachers requested standing desks. Our middle school staff spent a year researching and piloting a flexible learning space in order to better meet instructional needs.
We need to provide learners with opportunities for choice and voice, not only in what they learn, but how they learn it, and how they demonstrate their learning.
We have been thinking about developing our own lexicon.  McComb was very intentional about its vocabulary. The community is a community of learners. Teachers are teacher practitioners, and classrooms are learning labs. Using this vocabulary is important because it more accurately reflects the work and encourages people to shift their mindsets. The teacher practitioner needs to diagnose the needs of every scholar, and provide the proper prescription.
Many schools are using software which is designed to personalize learning. When selecting software, we need to be critical about what it does to enhance the teaching and learning. Does it provide for individualization? Does it differentiate for students? Does it personalize?  McComb uses Compass Learning to personalize learning for its scholars.
This process will take time and many iterations. We need to understand we will make mistakes, and we will improve as we move along this journey.  We need to be patient and engage our community in this meaningful process.
Questions Based on Our Context
How often do our students have choice in content and/or path for their learning? Choice in showing mastery of learning?
How could we group by readiness? Where do we already use that practice?
How often do our students receive feedback? What does that feedback look like, sound like, and feel like?
Is our system meeting the needs of all of our learners?
How do we do a better job supporting our lead learners (principals)?
How are we future-focused in describing/communicating our vision?
Next Steps for Us
Look at aspects of the organization through the lens of learner agency. And ask the questions outlined above.
Intentionally schedule time with learners to talk about the above questions.
Talk to principals about the supports they need. Add an agenda item to our monthly principal meetings.
Develop our own lexicon.